Rebecca's Bridal Session | Cary, NC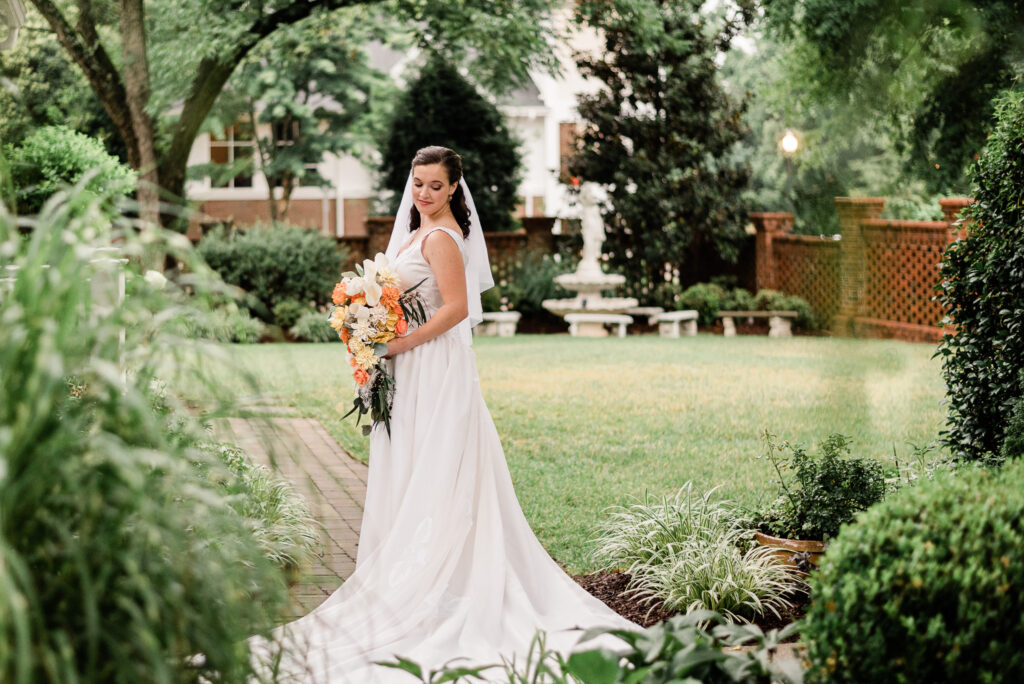 This is the first time I've visited The Matthew's House wedding venue and I'm in love!
It was a dark, rainy day so we got to stay inside this beautiful historic home. We even got to head outside a bit to their gardens and snap some gorgeous portraits!
It was such a fun bridal session! A helpful tip is to bring a friend or parent that can help you in your dress. Rebecca brought her mom and it was so fun meeting them both and getting some help with the dress fluffling and wrangling the veil. Rebecca's wedding dress was actually passed down to her from a family member, which added to the overall historic vibes I was getting from these portraits. Rebecca even made her own bouquet that she will be using on her wedding day. I just love those personal touches with each wedding.
Bridal sessions always make me so excited for wedding day! Enjoy some of my favorite bridal portraits from Rebecca's bridal session and get excited to come back to the Matthew's House this summer.