Rebecca + Spencer Wedding | Cary, NC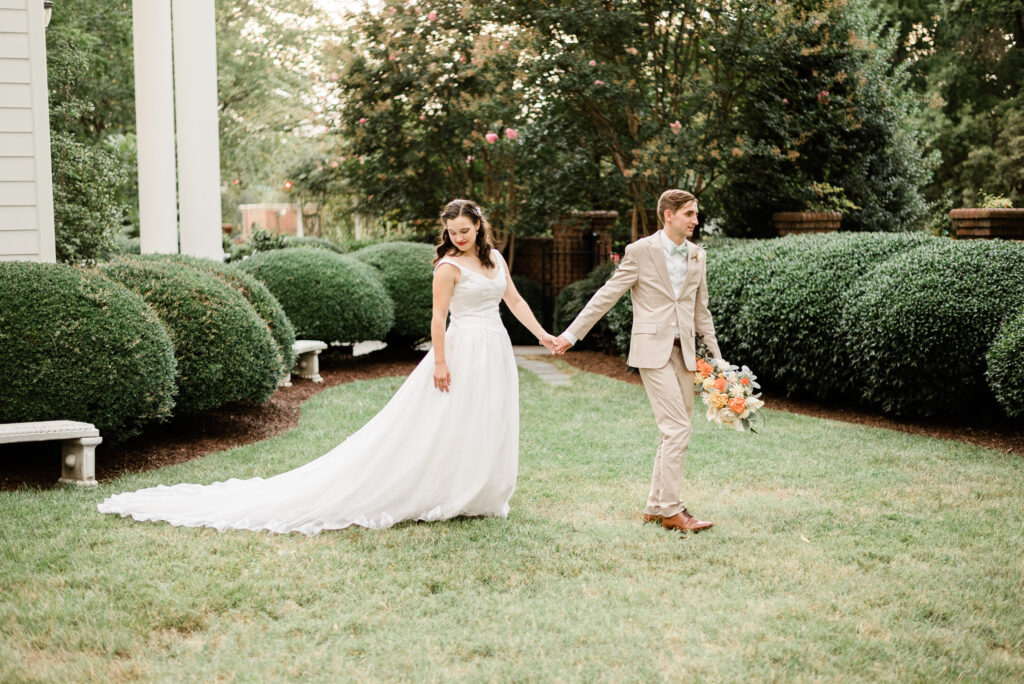 I was so excited to capture this sweet wedding back at The Matthew's House in Cary, North Carolina.
What a beautiful North Carolina summer wedding! We even got lucky with clouds to help with the sun. It was such a joy to capture Rebecca and Spencer's wedding day at such a beautiful, historic venue.
Rebecca and Spencer's wedding was such a fun time! They decided to go with a private first look and I think Spencer's face says it all! It was such a sweet time for them to spend with each other before their ceremony. Having a first look also allowed for us to get all bridal party and family photos done before the ceremony as well. Rebecca and Spencer were able to greet every guest and enjoy their cocktail hour because of this. Of course, I had to steal them away during their reception for sunset photos!
They are so sweet together and it was an absolute joy to capture their wedding day. Enjoy looking through some of the highlights of their wedding!