Emma + Noah Wedding | Louisburg, NC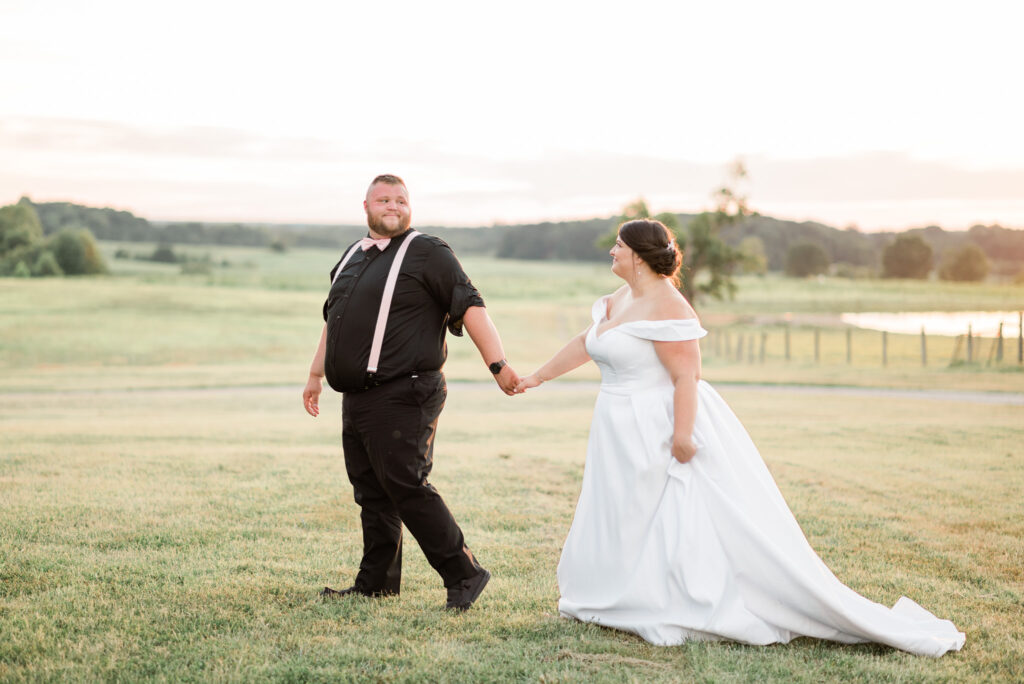 This wedding will go down as one of my absolute favorites at the Amazing Graze Barn wedding venue.
Wow, what a gorgeous wedding day! You would never know this wedding was in August with how perfect the weather was. We could NOT have asked for better weather for a North Carolina summer wedding.
I had a blast at Emma and Noah's wedding! I love venues with getting ready suites on-site for both the bride and bridesmaids and the groom and groomsmen. That way, we can get all the portraits beforehand done easily at the wedding venue. Their sweet ceremony was in the top of the barn which made for some amazing photos too. There were so many great photo spots at the Amazing Graze Barn and property, and it was so much fun seeing these two in their wedding attire after having their engagement session at the venue.
I love when a couple wants to be stolen away at their reception for sunset photos! The sunset portraits are some of my favorites from their wedding day!