Ruchi + Michael Engagement Session | Charlotte, NC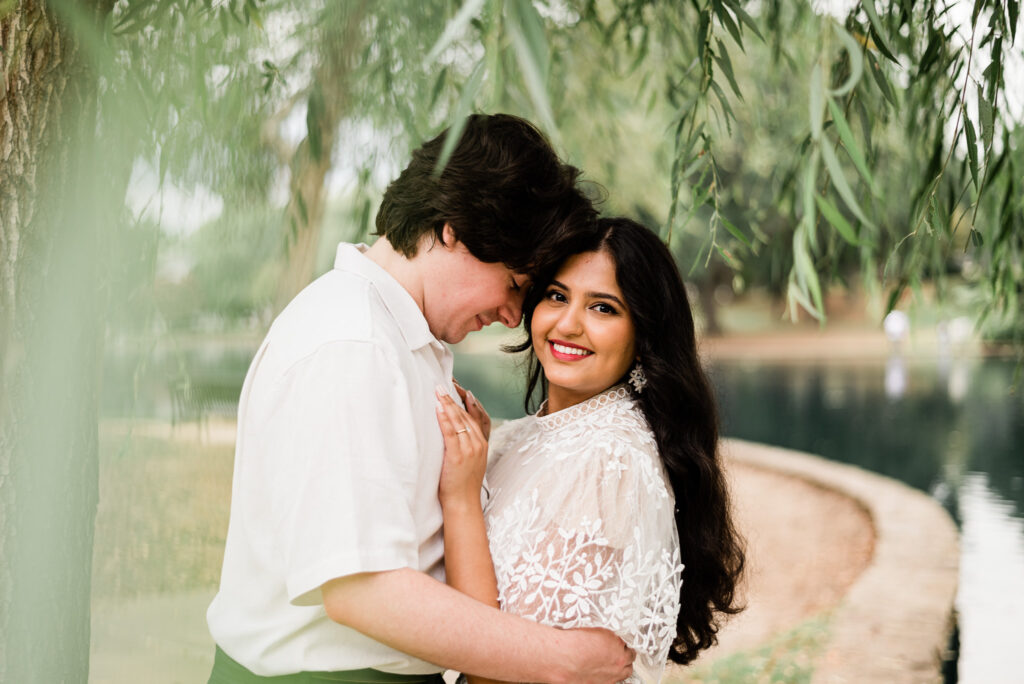 This was my first time at Freedom Park in Charlotte North Carolina and this engagement session was an absolute dream.
Luckily, the rain held off just long enough for this amazing engagement session. Freedom Park is full of amazing photo opportunities and beautiful spots. We walked briefly around the park and we were still able to get so much variety in this engagement session.
This was such a fun engagement session. Ruchi and Michael were up to walking around Freedom Park and fully trusted in the photo process. I always love to tell my couples that the poses will feel awkward – especially when you're posing in the middle of a crowded park – but I promise it looks good in the photos! If it feels awkward, you're probably doing it right. Ruchi and Michael are so good together. They were joking and laughing throughout their engagement session, which always leads to great photos!
Enjoy looking through some of my favorites from their engagement session!