Anna + Calvin l Engagement Session | Raleigh, NC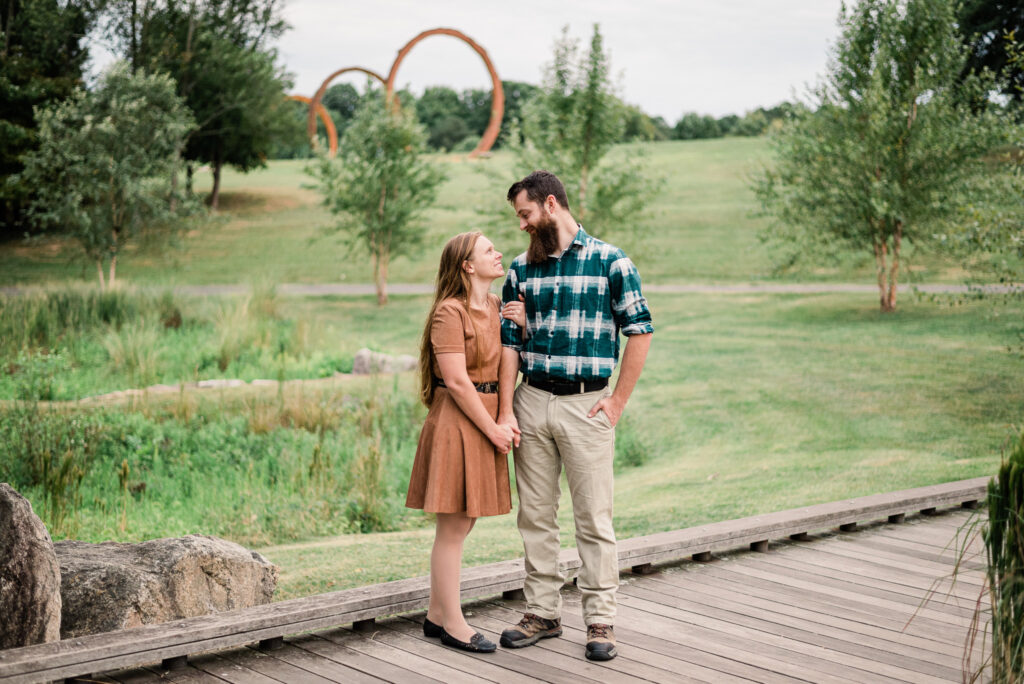 I love the North Carolina Museum of Art, but more importantly it makes for an amazing engagement session location.
I was pretty worried going into this engagement session because it was during a hurricane off the coast of North Carolina. My prediction was that it would be dark, rainy, and windy. Luckily, I was completely wrong and this engagement session turned out great!
Anna is a friend of mine and I absolutely love it when I get to capture my friend's weddings! I was so excited when she asked me to be her photographer. Anna and Calvin are an amazing couple – they were up for any pose my brain came up with. We stayed outdoors at the NC Museum of Art and explored the grounds a bit to get these amazing photos. Anna and Calvin are so sweet together. They were fully comfortable with all the posing and getting nice and close together since it was a tad bit windy.
Enjoy looking through some of my favorites from their NC Art Museum engagement session! I'm so excited to capture their wedding this winter.