Lea + Corey Wedding | Sanford, NC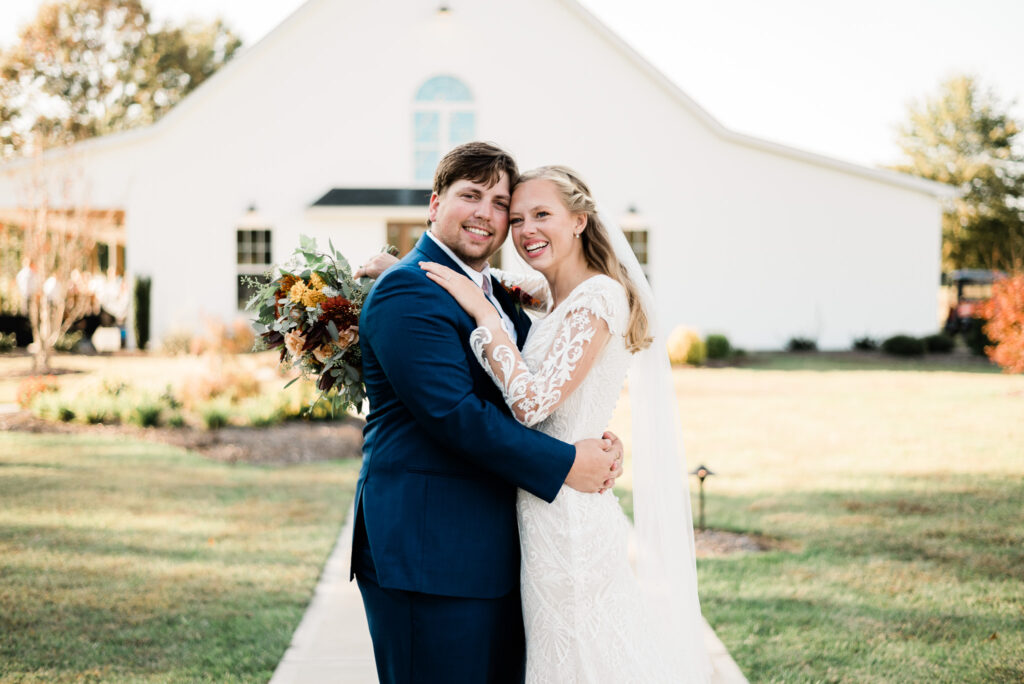 This was one of the most beautiful fall wedding days at one of my favorite venues – Daniel's Ridge.
This gorgeous October wedding will go down as a favorite. I am always happy to return to Daniel's Ridge because its one of my favorite North Carolina wedding venues.
Lea and Corey's wedding was so much fun! I loved all the beautiful fall colors that were incorporated in the decor – and one great thing about Daniel's Ridge is that so much of the reception decor and furniture is included! Their sweet ceremony was surrounded by gorgeous trees and perfect light. There are so many great photo spots and they were down for taking time to walk around and take all the pretty pictures. You can definitely tell that these two are best friends and it was so fun to see them so happy to be husband and wife.
It was such an honor to capture such a special day for this amazing couple! Here are some of my favorites from their wedding day!