Kylie + Dustin Engagement Session | Sanford, NC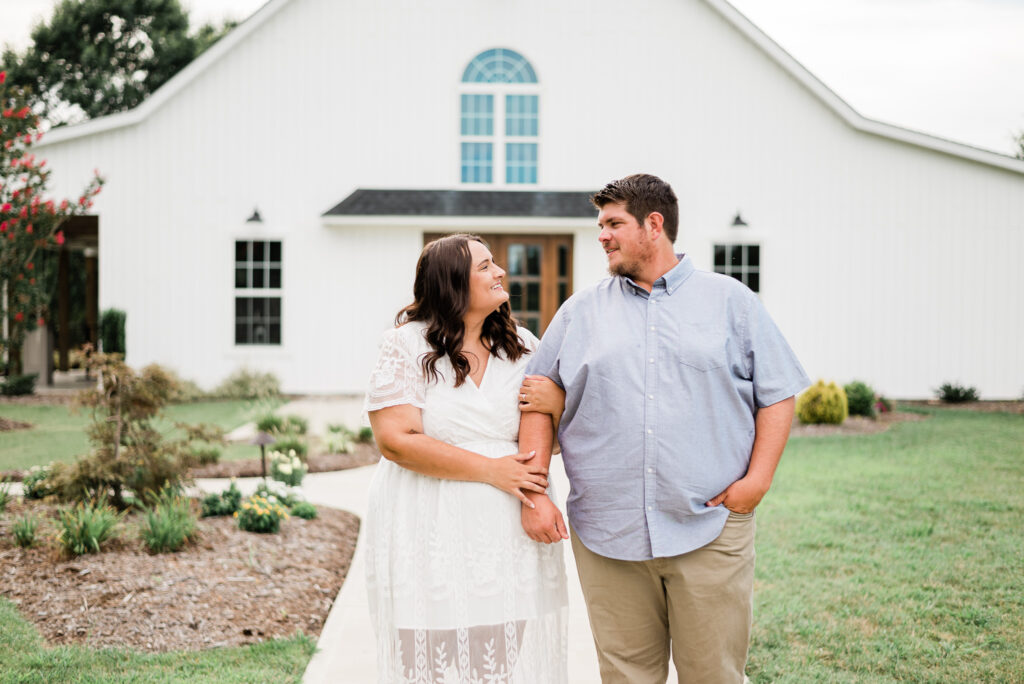 I love taking engagement sessions at the wedding venue – especially when it's Daniel's Ridge.
There are so many great photo spots we found walking around Daniel's Ridge. The sunflower field was in bloom and I love some pretty engagement photos in the sunflowers. Although it was a hot summer day, the photos still turned out beautiful!
It was such a fun time at their engagement session! Kylie and Dustin were absolute champs through the North Carolina summer heat. They were up for exploring Daniel's Ridge. We walked around the venue, sat in the sunflower field and faced the gnats outside. Daniel's Ridge just completed a fireplace remodel and we were one of the first ones to take portraits on it. One thing I absolutely love about Daniel's Ridge is their decoration and furniture they have on site. We pulled a couch outside and took some pretty cool portraits with it!
I cannot wait to capture their wedding day and work with these two all over again – they are such an amazing couple! Enjoy some of my favorites from their engagement session and get excited for their wedding at Daniel's Ridge this fall.