Nicole + Thomas Engagement Session | Raleigh, NC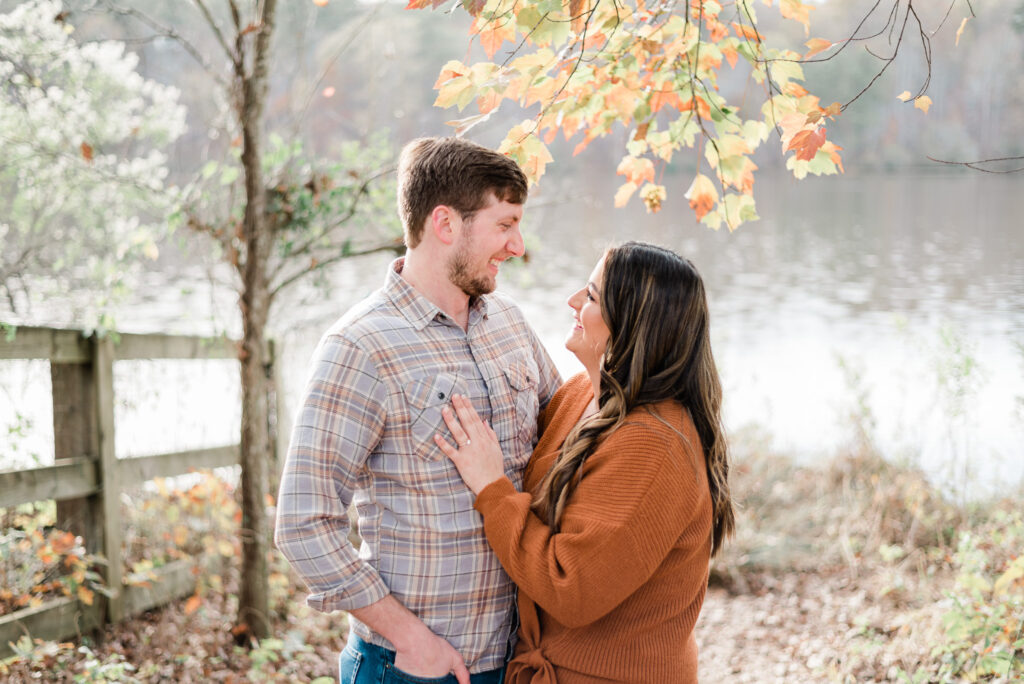 Historic Yates Mill Pond Park in Raleigh, North Carolina makes for the perfect engagement session location.
It was supposed to be a cold day for this fall engagement session, but we were lucky enough for the sun to be out the whole time. We got all the pretty fall colors for this engagement session too.
Nicole and Thomas are such a fun couples. They are obviously best friends who are getting married and are so comfortable with each other. Most of the time, couples aren't used to being in front of a camera or have even had professional photos taken. Sometimes, they feel awkward posing in front of the camera, but by the end of the session they're like professionals! Nicole and Thomas got so comfortable in front of the camera so quickly and were basically models. They were up for walking around the park, climbing on rocks, and sitting in fields. They are such a fun couple and I'm so excited to see them on wedding day!
Enjoy looking through some of my favorites from their engagement session. I'm so excited to capture their wedding next fall!