Kylie & Dustin Wedding | Sanford, NC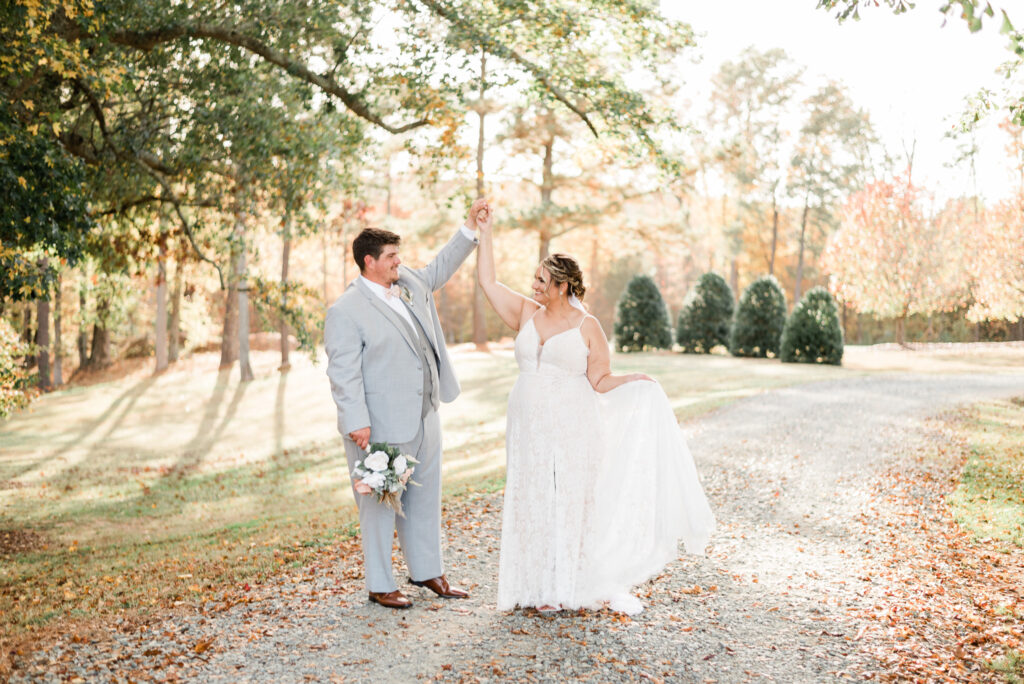 What a beautiful fall wedding day at the Daniel's Ridge wedding venue in Sanford, North Carolina.
I'm obsessed with the fall colors in this wedding! We got all the pretty fall colors without the cold November weather. It was such a perfectly warm wedding day.
Kylie and Dustin's wedding was so fun! It was so much fun seeing these two in their wedding attire after having their engagement session at the Daniel's Ridge. Everyone was so excited to see these two get married and it was such a sweet ceremony. They are such big NASCAR fans that they had the fun idea to bring a television to watch the race during the reception. We love to see unique details like this at weddings that make each wedding day personalized to the couple. We couldn't have asked for better lighting during the couples portraits.
Their couples portraits are some of my absolute favorite photos from the day. Please enjoy looking through the highlights of their wedding day!