Catelynne & Robert Engagement Session | Fearrington Village, NC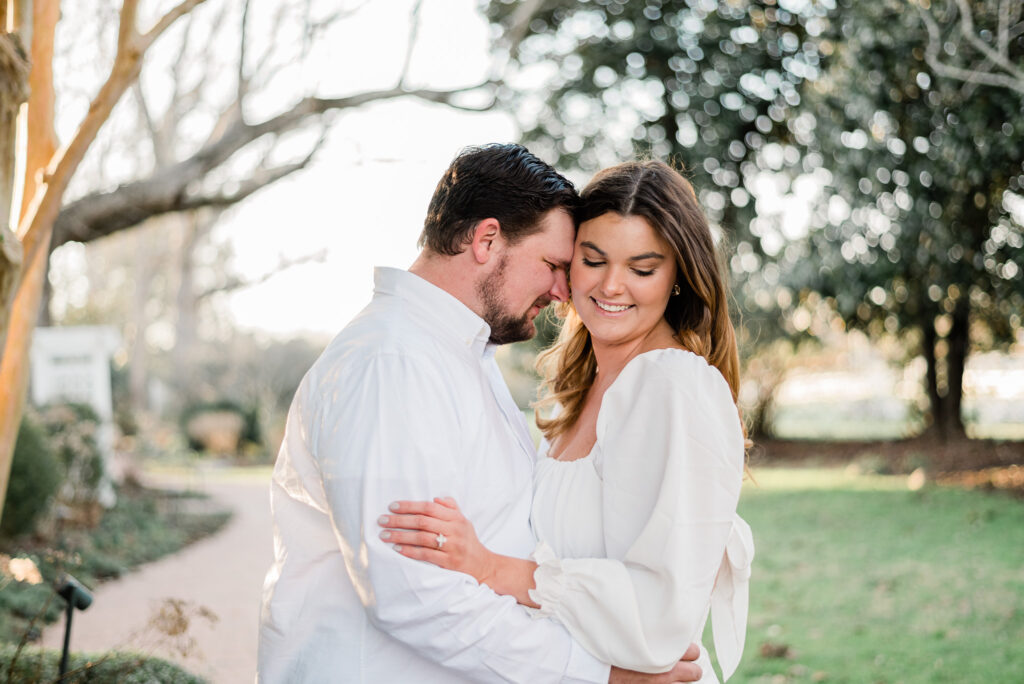 Fearrington Village is one of my favorite places to take engagement photos, so I was very excited when Catelynne and Robert chose this location.
It was a chilly February engagement session, but these two rocked it! Luckily for us, the sun was out and we got to walk around the property and get some amazing portraits.
Should you bring your dog to your engagement session? The answer is always YES! Catelynne and Robert brought their pup and he was such a fun addition to their photos. If your pet is meaningful to you, then they should definitely be included in your engagement photos! A pro tip is to bring someone who can hold onto your pet so you we can still get picture just the two of you. Even though it was a cold day, Catelynne and Robert were absolute champs. They snuggled together for their portraits. I love it when couples joke and laugh through the session – it makes for the sweetest pictures.
Enjoy looking through some of my favorites from their engagement session. I'm so excited to capture their wedding next February!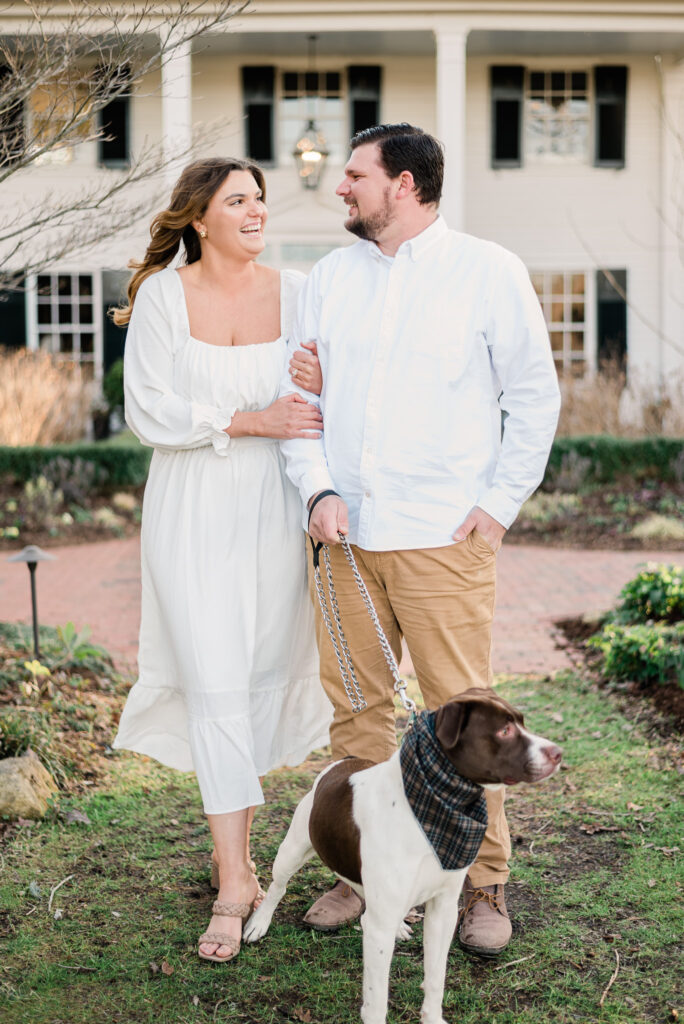 Shot for Timeless Carolinas