Bethany's Bridal Session | Angier, NC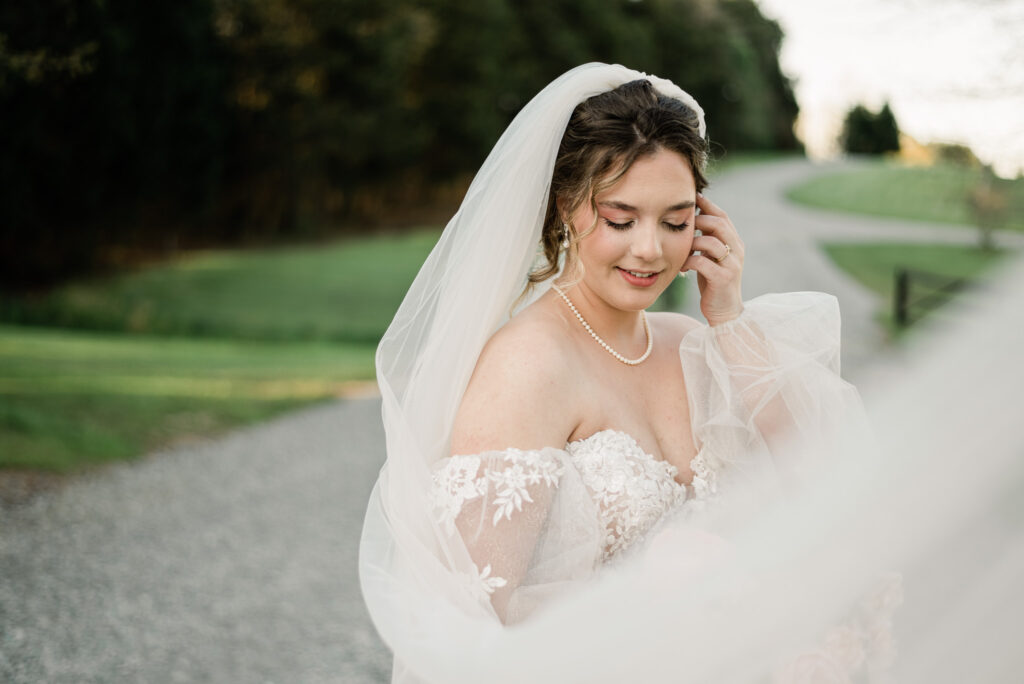 This is one of my favorite bridal sessions to date at Southern Grace Farms in Angier, North Carolina!
Southern Grace Farms has so many great photo spots on property. It was such a perfect March day and we were able to walk around the property to take these gorgeous portraits.
It was such a fun bridal session! I highly recommend bringing your pup to your bridal session. It is such a great way to incorporate your dog in your wedding experience, especially if they can't be there on wedding day. If you're going to bring your dog to a photo session, I recommend bringing someone who can handle them while they aren't in the photos. To be honest, Bethany is basically a model at this point. Her dress is absolutely gorgeous and totally twirl-able! I love that the sleeves are not attached the dress because it gives full range of motional, but it's also a great way to customize your dress!
Bridal sessions always make me so excited for wedding day! Enjoy some of my favorite bridal portraits from Bethany's bridal session and get excited to come back to Souther Grace Farms this spring.