Anna & Calvin Wedding | Fuquay-Varina, NC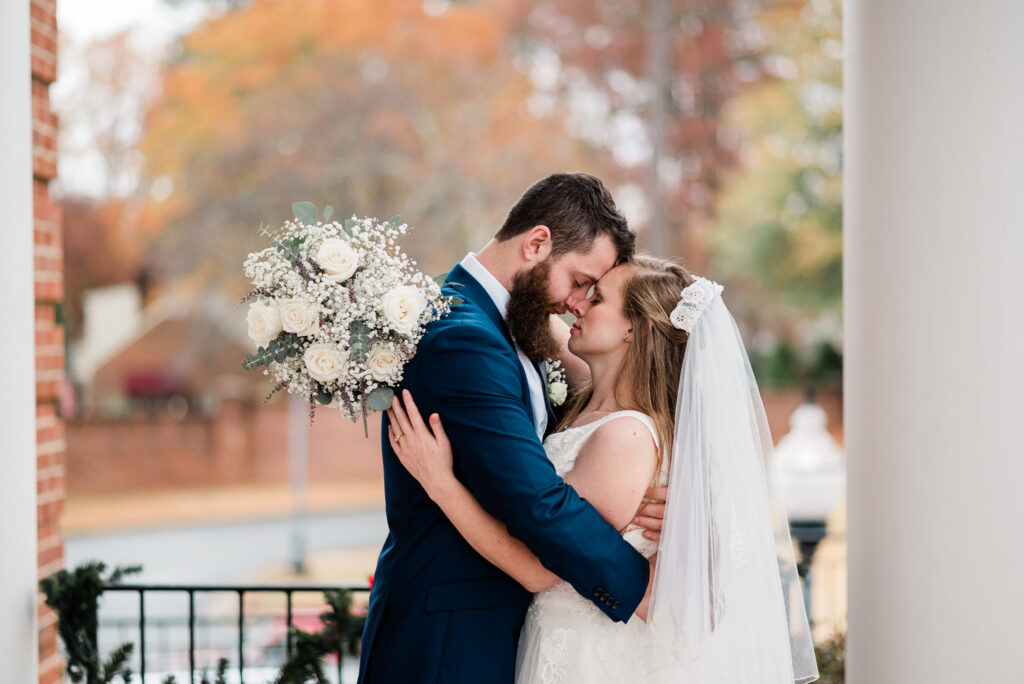 The leaves stayed on the trees long enough for Anna and Clavin's beautiful winter church wedding in Fuquay-Varina, North Carolina.
It was a cold, rainy December day in North Carolina. Luckily, the rain subsided and the weather warmed up a bit to give us some great opportunity to be outside for some portraits.
Anna and Calvin's wedding was so sweet to capture. It's so fun for me to be able to photography my friend's wedding day and I'm so happy that they're married! There is something so special about a wedding with your close friends and family – everyone was so happy to see these two get married. I'm so thankful that the rain let up just in time for us to do portraits outside. We got really lucky and were able to capture the beautiful color in the trees.
I'm so happy for the Anna and Calvin. Please enjoy looking through the highlights of their wedding day!