Gabriella & Tony Wedding | Raleigh, NC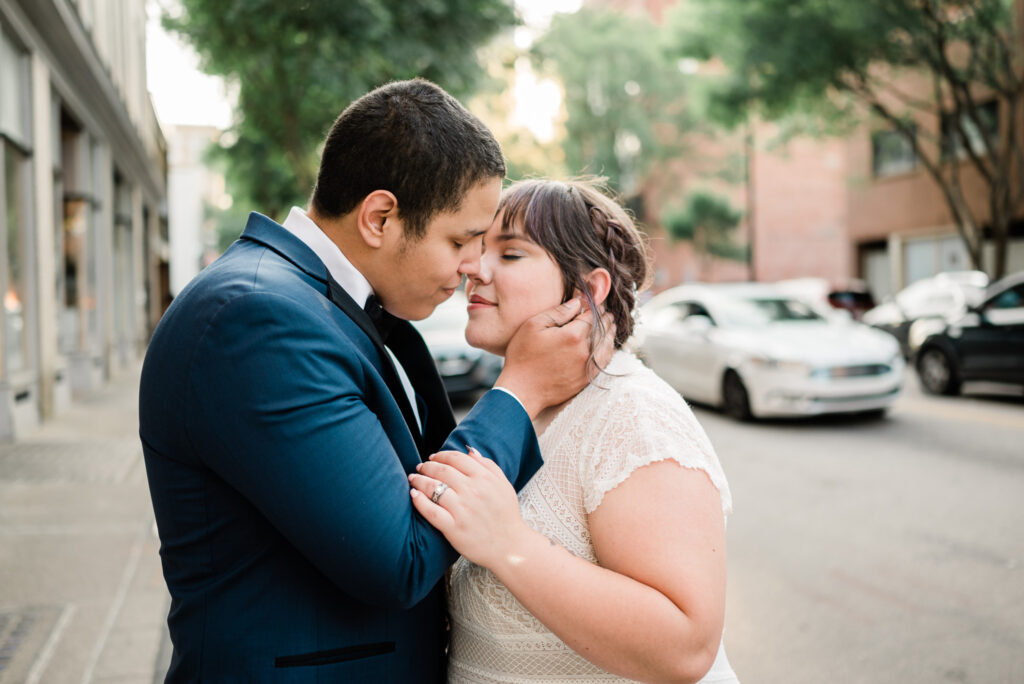 Gabriella and Tony surprised their families at their engagement party at Cafe Luna in Downtown Raleigh.
Gabriella reached out to me to capture their engagement party, but with a twist – they already eloped in Nevada and this was their reception. No one in their families knew they already were married. They decided to play a video on their elopement in the desert, which was a gorgeous video, so their families were able to watch their ceremony. Once the video ended, Gabriella and Tony made their grand entrance to celebrate with their friends and families. The response from their friends and families were so sweet. Everyone was so surprised, supportive, and loved their elopement video.
Gabriella and Tony are such a sweet couple and are so happy to have been married. Their party was so fun – I'm always a fan of pasta and Cafe Luna's menu was amazing. They also had a dessert table with Gabriella's late grandmother's cake recipe, so she could have a presence at their celebration. We got to take some fun downtown photos of them in their wedding attire. Of course, people were congratulated them left and right as they passed by us. It was such a fun night!
Please enjoy looking through the highlights of their "engagement" party!