Bethany & Nick Wedding | Angier, NC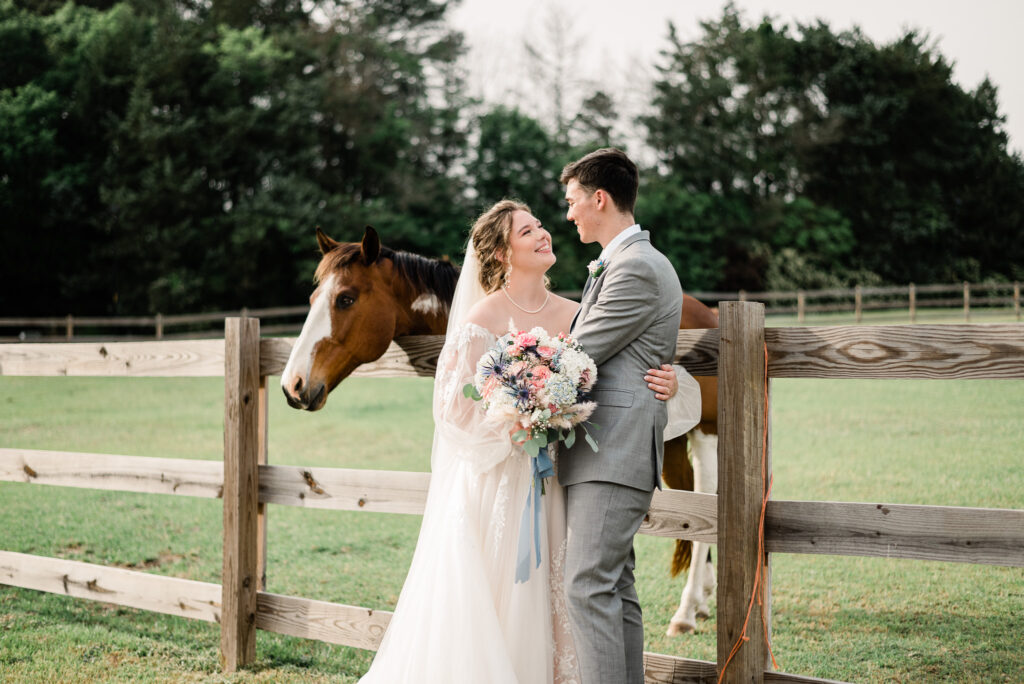 I didn't know the perfect spring wedding could exist until Nick and Bethany's wedding at Southern Grace Farms in Angier, NC.
April weddings in North Carolina can be tough. The weather could be beautiful or it could be rainy. Luckily for us, the weather was absolutely gorgeous all day. They were able to have their ceremony outside and we were able to take all the pretty outdoor portraits. If you know me, you know I prefer outdoor, natural light! Make sure you check out the couples portraits with the horses and donkeys!
Nick and Bethany are such a sweet couple. The way they treat and interact with each other is such a joy to witness. We got to sneak away for them to have private moments throughout the day. Southern Grace Farms made that part so easy because of how perfect their property was! Nick and Bethany had a private first look where they were able to see each other and calm all the nerves before the ceremony. They also did a private last dance – which is a trend I've been seeing more and more lately and I kind of love it!
The bridesmaids wore a beautiful minty green dresses, while the junior bridesmaids were in blue floral dresses. Those colors paired so well together with the pops of color in their bouquets. The groomsmen wore gray suits with mint ties to compliment the bridesmaid dresses. Overall, it was such a bright and vibrant wedding which was gorgeous!
I'm so happy for the Ratliff's. Please enjoy looking through the highlights of their wedding day!