Ashlynne + Robert Wedding | Fuquay-Varina, NC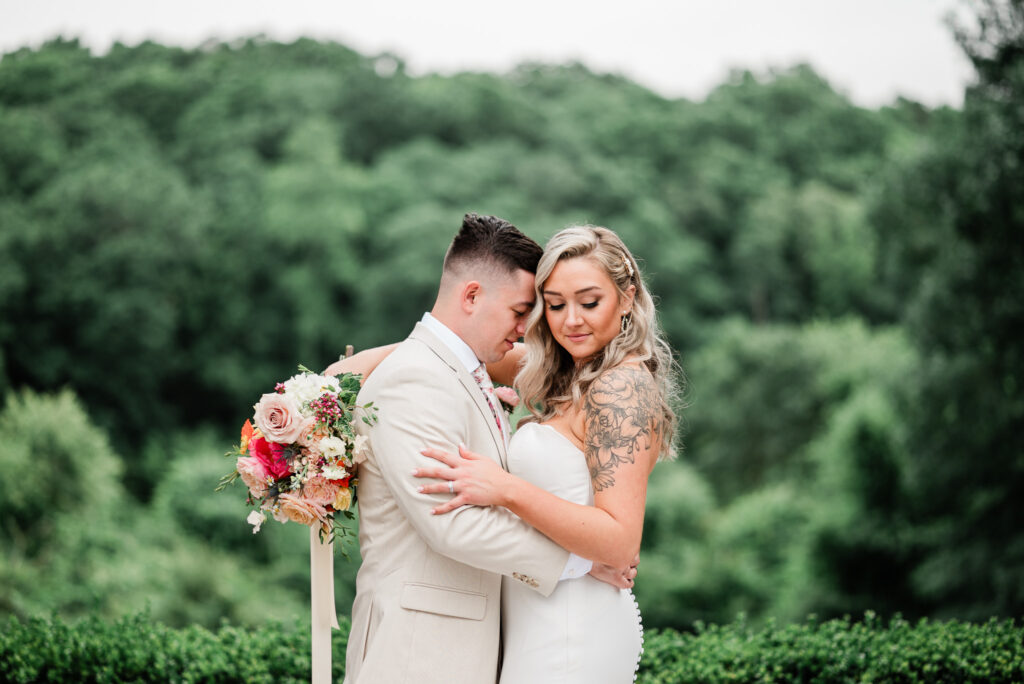 Ashlynne and Robert had a picture perfect wedding at the Highgrove Estate in Fuquay-Varina, North Carolina.
All I can say about this wedding is WOW! The Highgrove Estate is my favorite wedding venue around the Raleigh area (I might be biased because I also was married there) and it never disappoints! The weather called for rain all day, so ultimately the ceremony was held inside the reception area, but of course it was still beautiful. When you're looking for wedding venues, definitely make sure they have indoor ceremony options that are just as beautiful as outside. Luckily for us, the rain held off long enough so we were able to take all the portraits outside!
I have to say, this is one of the sweetest weddings I've photographed. Ashlynne and Robert were so fun, laid back, and just excited to be married. These two should be professional models because I don't think they can take a bad photo. Their wedding was such classy affair with their personalities expressed in every detail. They had their favorite snacks on each guest table, fun entrance dancing, and Ashlynne had a special surprise for her new husband. Robert's best friend is currently deployed and was unable to attend their wedding, but instead sent a video of his toast that was played during the reception. I swear there wasn't a dry eye in the house – it was such a sweet surprise.
The bridesmaids wore a mix of blush and dusty rose dresses, while the groomsmen wore tan suits with floral print ties to compliment the bridesmaid dresses. Overall, it was such a bright and vibrant wedding which was gorgeous!
Please enjoy looking through the highlights of their wedding day!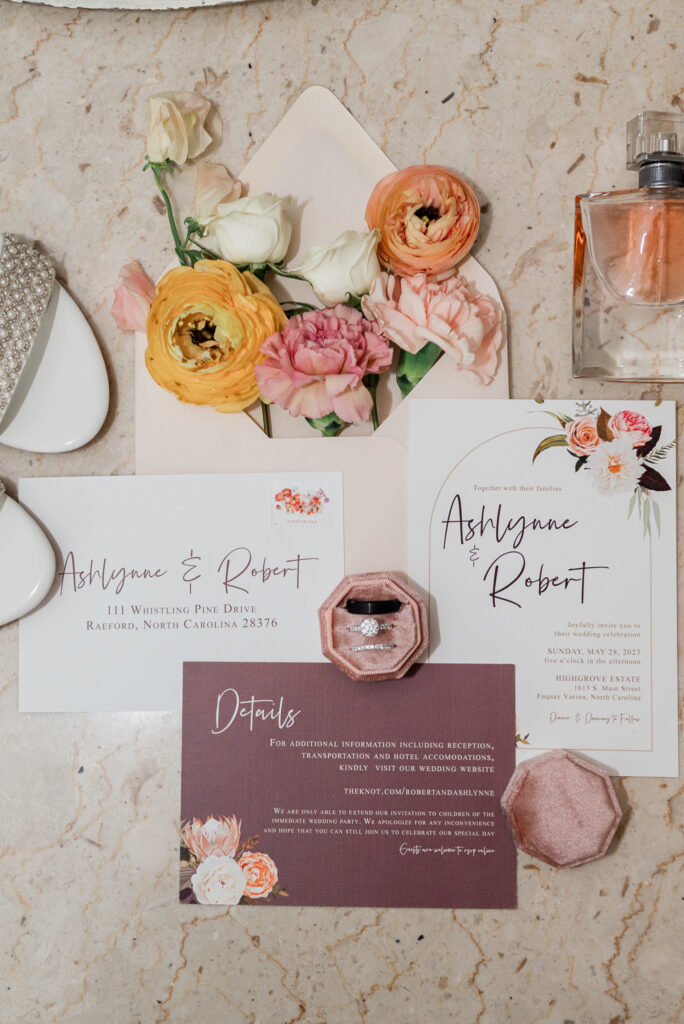 Shot for Timeless Carolinas