Mandelynn & Kyle Wedding | New Bern, NC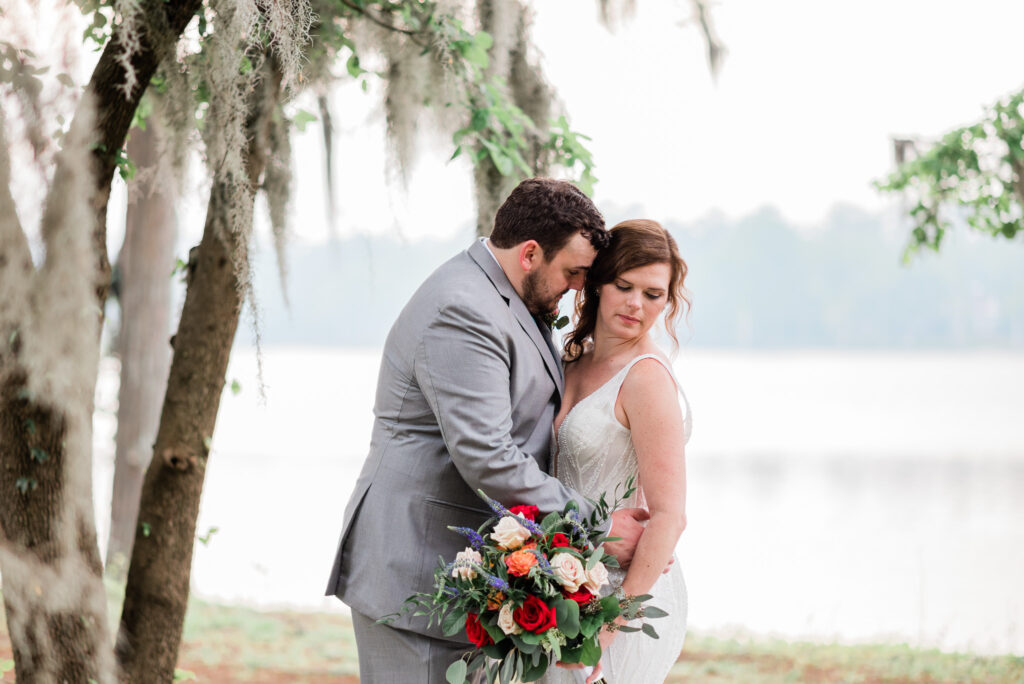 A day full of laughter and love is how I'd describe Mandelynn and Kyle's wedding at Amelia Grove.
The rain did not get this group down! Everyone had such an amazing attitude, even through the outdoor ceremony. Everyone got an umbrella and cheered Mandelynn and Kyle on as they got married and it was such a joy to witness. Luckily for us, the rain let up just enough for some gorgeous bridal party and couples portraits.
Amelia Grove had so many great photo spots. We were able to take pictures on the porch of the house, completely out of the rain! Amelia Grove in New Bern, NC is closer to the coast of North Carolina, but I was definitely getting Charleston vibes with the beautiful trees. I honestly think Mandelynn and Kyle smiled and laughed all day long. They are obviously best friends who got married and were down for walking on the narrow dock for some epic pictures!
The bridesmaids wore beautiful dark teal dresses, while the groomsmen wore gray suits with teal ties to compliment the bridesmaid dresses. Overall, it was such a bright and vibrant wedding which was gorgeous!
Please enjoy looking through the highlights of their wedding day!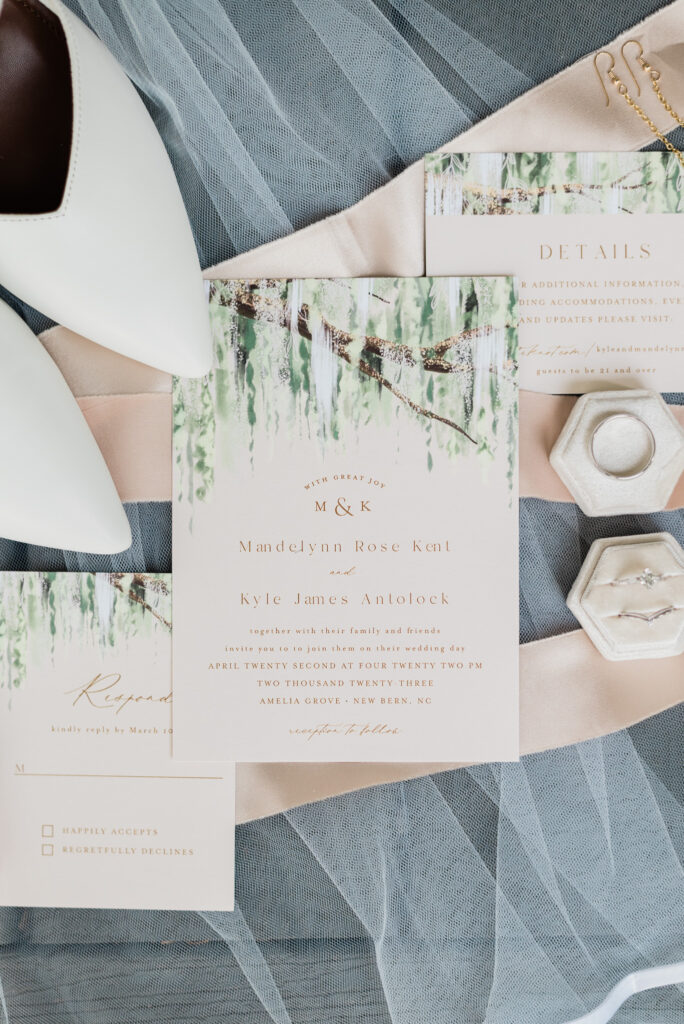 Shot for Timeless Carolinas