Kaley & Cameron Wedding | Garner, NC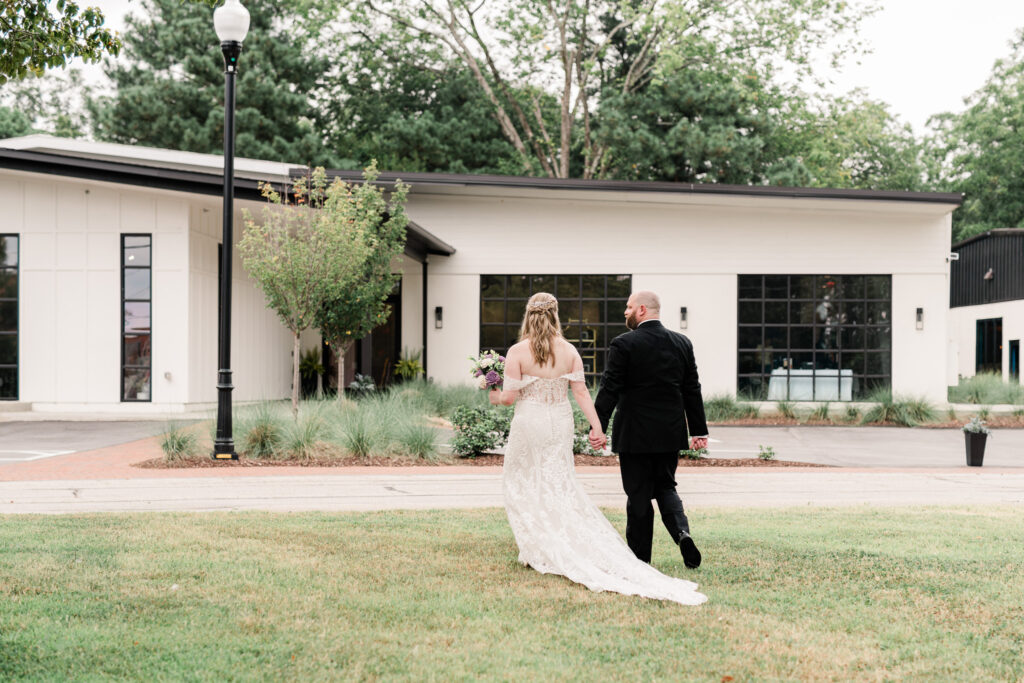 Kaley and Cameron had the sweetest wedding day at The Distillery in Garner, North Carolina.
Wow, what an amazing wedding day. It was supposed to be a rainy August day, so the ceremony was held in The Distillery's beautiful indoor ceremony space with a gorgeous large window. We were lucky enough to make it outside for some pictures. Located in downtown Garner, The Distillery still feels so private with the greenery that surrounds the venue. Some of my favorite photos of the day are in the crepe myrtle tree.
Kaley and Cameron are just the sweetest together, you can tell they were just happy to be married. Their genuine love for each other shines through each photo. Just take a look at their first look photos – Cameron's reaction was just the sweetest! It was a day full of fun, laughter and love. Kaley and Cameron said "I do" surrounded by their loved ones. Everyone grabbed a glow stick and took to the dance floor to celebrate the happy couple.
The bridesmaids wore a beautiful lavender, while the groomsmen wore classic black suits with black ties. It was such a classy and gorgeous wedding!
Please enjoy looking through the highlights of their wedding day!